Winter Warmer Box
$84.50
Out of stock
Order Confidently
Satisfaction Guaranteed
Secure Payments
Free shipping to NZ*
About This Beer
Warm up with our pre-picked beer box! Also makes a great Father's Day Gift.
Each box comes with 12 delicious beers. Tell us what you want us to write on the included note.
Winter Warmer / Father's Day Mix:
Heironymus Borscht Red Beet Ale (440ml)
Bigger Goat Hazy IPA (440ml)
FreeBird APA (440ml)
Muir West Coast IPA (440ml)
Acadia East Coast IPA (440ml)
Beak Goes On American Amber (440ml)
Navel Gazer Orange Imperial Stout (330ml)
Imperial Nibs Coconut Porter (330ml)
Possible Panther Curry IPA (330ml)
For Science Dark Porter (440ml)
Vanessa Whisky & Oak Belgian-Style Ale (330ml)
Ginger Bird Spiced Ale (330ml)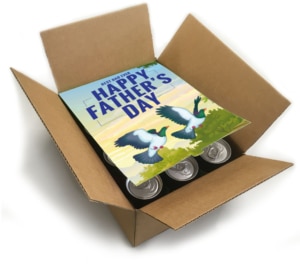 Check out our Pick Your Own Mix boxes.
Brewers Notes
If you would like this Father's Day topsheet on a box of different beer chosen from the Pick Your Mix, we can do that for you. Just let us know in the notes.