Happy Diwali Beer Mix Box
$66.99
Out of stock
Order Confidently
Satisfaction Guaranteed
Secure Payments
Free shipping to NZ*
About This Beer
We make holiday shopping easy with pre-picked beer boxes!
Each Diwali box includes a Diwali topsheet and 12 delicious beers!
Tell us what you want us to write on the included note.
Happy Diwali Mix:
Relephant Cryohop IPA (440ml) x 2
Tiger Surprise (440ml) x 2
Possible Panther Curry IPA (440ml) x 2
Birbs LOL Hazy IPA (440ml) x 2
Moose Maybe Hazy Red IPA (440ml) x 2
Pocket Universe (440ml) x 2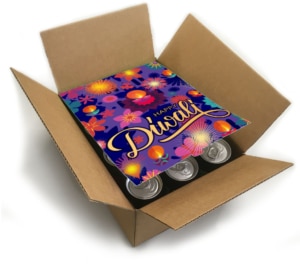 Check out our Pick Your Own Mix boxes.
Brewers Notes
If you would like this Diwali topsheet on a box of different beer chosen from the Pick Your Mix, we can do that for you. Just let us know in the notes.