Kereru Beer Advent Calendar
Early Bird Special! Order early and save!
This is the ultimate beer gift for your friends, family, or for yourself. Bring joy and discovery to the holiday season with a selection of 24 different beers. We have hidden a fabulous assortment of 330ml cans under classic perforated doors (just like the advent calendar you had as a kid). We only have a limited supply of our beer Advent Calendars, so buy one, or four, or ten (they do make terrific gifts) and get ready to be delighted by the best Kererū has to offer. Ships from 1 November. We also export to Australia & the UK!
Sneak a peek at the beer list inside the Advent Calendar. Love beer, but want Gluten-Free? Check out our Gluten-Free Advent Calendar option, just for you!
A portion from each Kererū Advent Calendar sold will go to the NZ Forest and Bird Association to help protect our native, feathered treasures.
From an enthusiastic customer:
"Your beers are freaking awesome. We have polished off two advent calendars. I bought another for my nephew, and we are currently enjoying our 24-pack selection. Didn't know you existed, but boy we do now!
Regards, Julie J (2020)"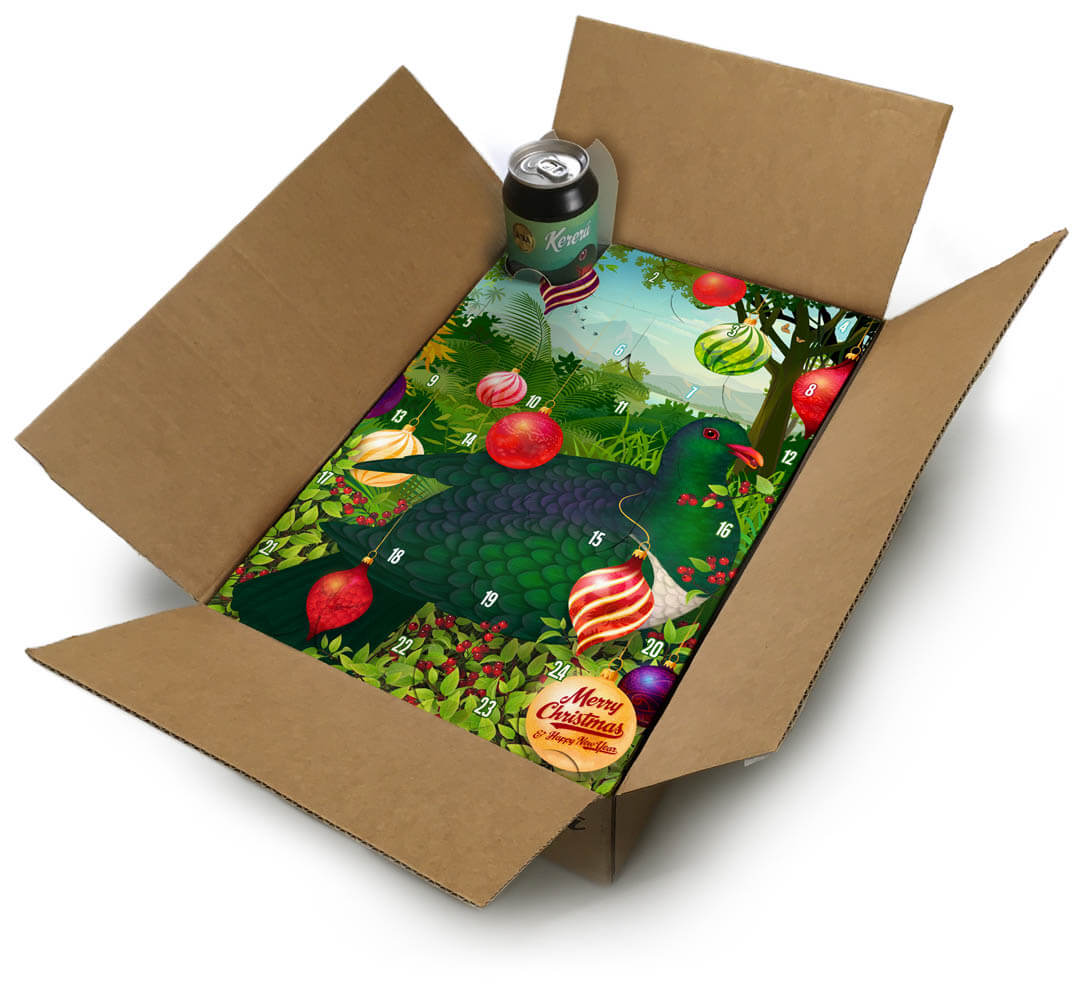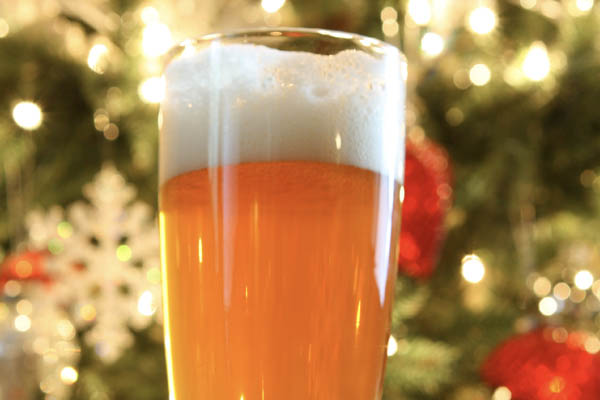 Brewer's Notes
Each advent calendar should have its beers sequenced in the same order so you can share your experience each day with your friends and ours on social media using #KereruAdventCalendar.