Unique Beers
Colm Barleywine
Colm Barleywine is a glorious, unfiltered ale showcasing US & NZ hops over layers of juicy malt. A strong hoppy ale, luminous deep amber, with a woody resinous bitterness and notes of bitter orange, with aromas of citrus, cedar, and resins, supported by a juicy malt base.
Join our Beer of the Month Club and save 10% to 20% off retail price for monthly shipments of our new releases.
Want more variety?
Pick your own mix of 6, 12, or 24 cans in 330ml.
Food matching
Cheese: Aged port wine cheddar, Raclette.
Mains: Speck, Prosciutto, or other cured meats, quiche.
Dessert: Baked lemon pudding.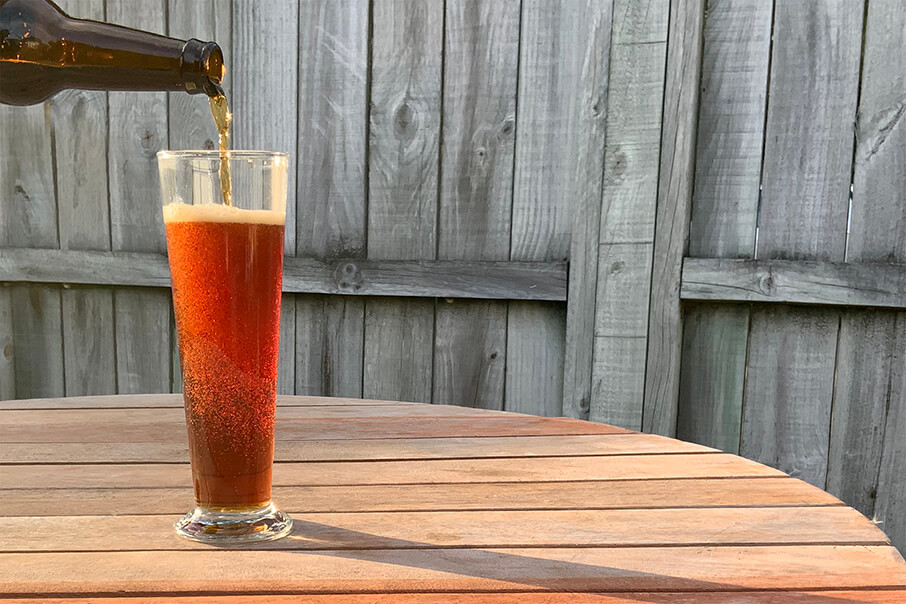 Brewer's Notes
To filter a beer, or not? Colm is an unfiltered beer so some sediment is likely to gather at the bottom of the can. Decant carefully into your glass to reveal the beer at it clearest, or give it a swirl and enjoy the slight yeasty bite that ensues.