On Sale Now!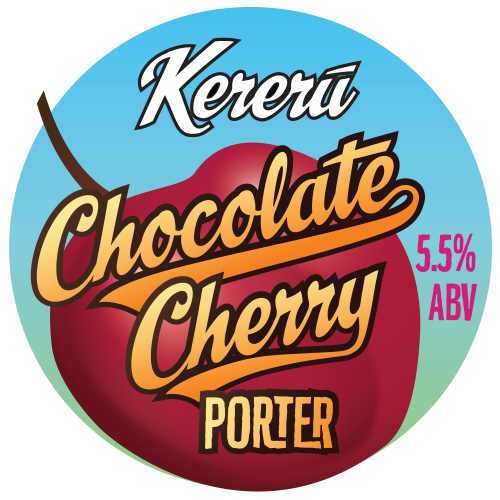 Dark Beers
Chocolate Cherry Porter
You can find some at select bottle shops in New Zealand, but otherwise if you want to get in on the next beer we recommend you sign up for our Beer of the Month Club subscription.
Our fourth Beer of the Month is a perfect beer to shrug off the damp cold of Winter. Chocolate Cherry Porter features dark chocolate and tart cherries balanced by rich malt and dark, toasted character of the barley. The beer has a lingering cherry finish.
This special edition beer won't last long and you'd best get in and get a few so you can be a part of our new series of innovative Beer of the Month releases!
Looking for a deal? We've got you covered. Join our Beer of the Month Club and receive 10% to 20% off retail price for regular monthly shipments of our fantastic new releases.
Food matching
Cheese: Stilton, blue-vein cheeses, red cheddars.
Mains: Mole chicken burritos, spicy chilli, jalepeno & cheddar cornbread.
Dessert: Dark chocolate, brownies, salted caramel dipped in dark chocolate.
Brewer's Notes
An impressive addition of tart, New Zealand cherries and Dominican cacao nibs rounds out this lovely porter to near perfection.