Blueberry Stout
Silky and smooth for winter. Blueberry Stout complements many styles for food – this limited release beer wont last long. Enjoy it today.
Order Confidently
Satisfaction Guaranteed
Secure Payments
Free shipping to NZ*
About This Beer
Blueberry Stout is packed with roasted dark malts are balanced by modest hop and malt bitterness, with a rich blueberry note and brings a pleasant sweetness to the beer.
Join our Beer of the Month Club and receive 10% to 20% off retail price for regular monthly shipments of our fantastic new releases.
Want more variety?
Pick your own mix of 6,  12 or 24 cans.
Beer Details
Ingredients: Water, NZ Barley, NZ Hops, NZ Blueberries, Yeast.
Brewers Notes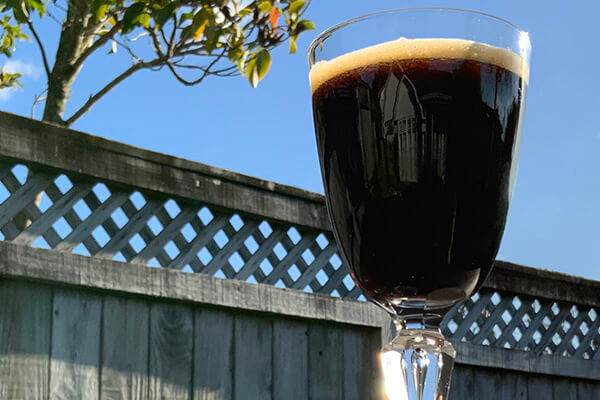 An impressive addition of smooth and sweet, New Zealand blueberries rounds out this lovely stout to levels of amazing excellence.
Food Matching
Cheese: Stilton, blue-vein cheeses, well aged cheddars.
Mains: Rich beef dishes, mushrooms, hearty stews or lamb dishes.
Dessert: Darrk chocolate, brownies, salted caramel dipped in darrk chocolate.
You may also like…