Kereru Beer Advent Calendar
$179.00
Order today while supplies last.
Shipping as of 2 November 2023.
An Advent Calendar for grown-ups? Absolutely!
Holidays are the silly season for us adults. Wrapping projects (and presents!), attending do's, planning for family vacation, and generally waiting for Christmas chaos to descend. So where are our boxes of super special treats with enticing little windows and doors to help us get into the holiday spirit? Hey, grown-ups deserve some fun, too, right? 
Right! That's why we created the Kereru Beer Advent Calendar. Now in its ninth year, the Kereru Beer Advent Calendar is the ultimate gift (or gift to self!) for beer lovers. It brings a little joy, and a lot of discovery, to the holiday season. Each advent calendar features 24 beers , highlighting handcrafted lagers and ales made with our very own NZ-grown malt and hops.
Order Confidently
Satisfaction Guaranteed
Secure Payments
Free shipping to NZ*
About This Beer
Shipping as of 2 November 2023.
This is the ultimate beer gift for your friends, family, or for yourself. Bring joy and discovery to the holiday season with a selection of 24 beers (23 different, 1 repeat). We have hidden a fabulous assortment of 330ml cans under classic perforated doors (just like the advent calendar you had as a kid). Supplies of our beer Advent Calendars are limited, so buy one, or four, or ten (they really do make terrific gifts) and get ready to be delighted by some of the best Kererū has to offer.
But, we only make a limited number of Beer Advent Calendars each year, and they seem to sell out quicker and quicker each year. So buy one, or four, or ten (they do make terrific gifts) and get ready to be delighted by the best Kereru has to offer.
Want to ship to multiple addresses? Please place separate orders as this facilitates the tracking process and avoids confusion.
Please consider delivering to a work address if this is a surprise. Also, we can arrange for unbranded packaging, but you need to ask us to remove any branding or identifying stickers when you place your order and we will make these up by special request.
International sales welcome (freight is extra and charged at checkout, but all duties and taxes are covered by us) as we export to Australia, USA and the UK! (Just ask us to activate other countries that alcohol can legally be shipped to.)
Get a sneak a peek at the beer list inside the Advent Calendar. Love beer, but want Gluten-Free? Check out our Gluten-Free Advent Calendar option, just for you!
From an enthusiastic customer:
"Your beers are freaking awesome. We have polished off two advent calendars. I bought another for my nephew, and we are currently enjoying our 24-pack selection. Didn't know you existed, but boy we do now!
Regards, Julie J (2020)"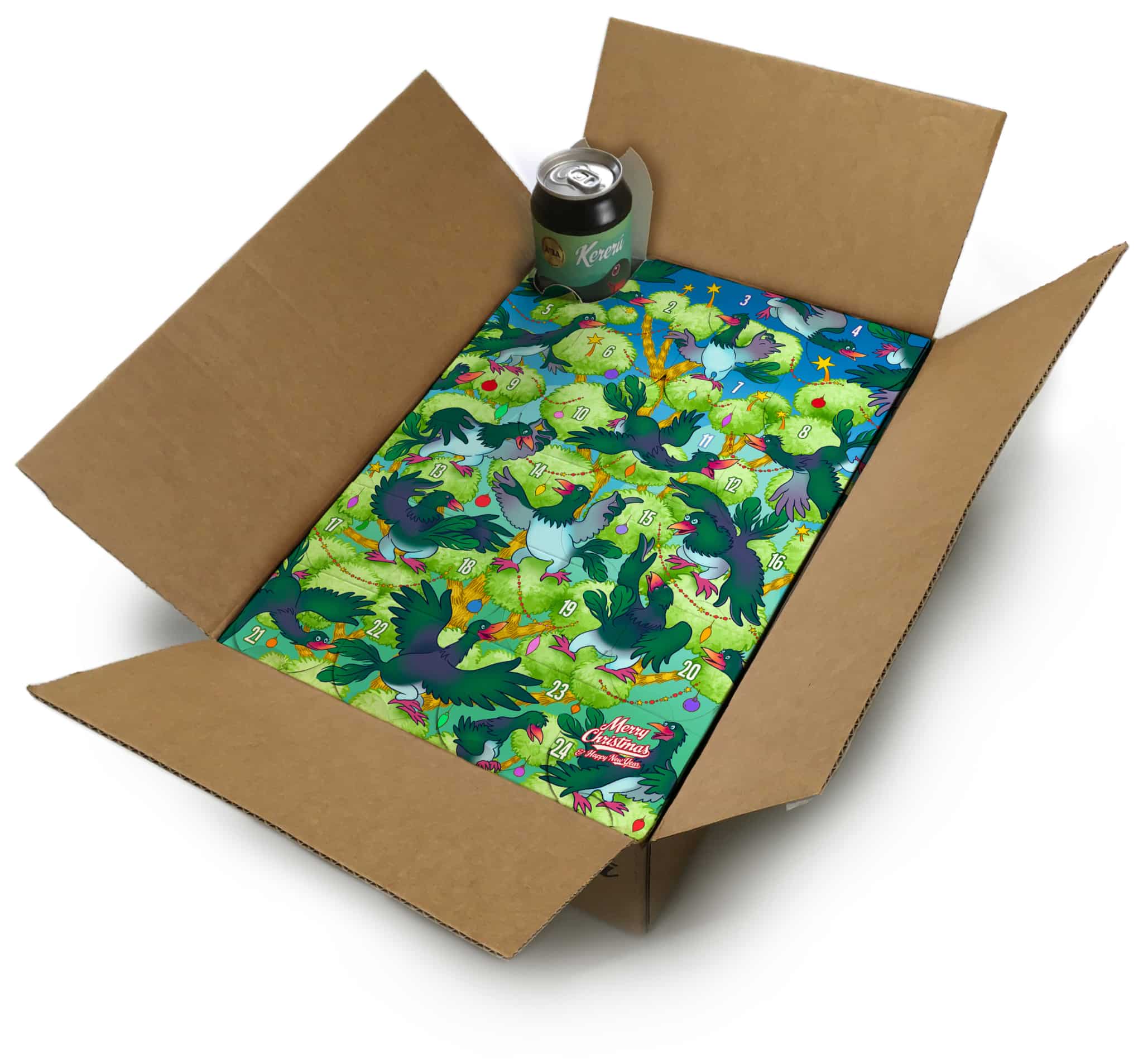 Happy holidays, beer lovers!
Brewers Notes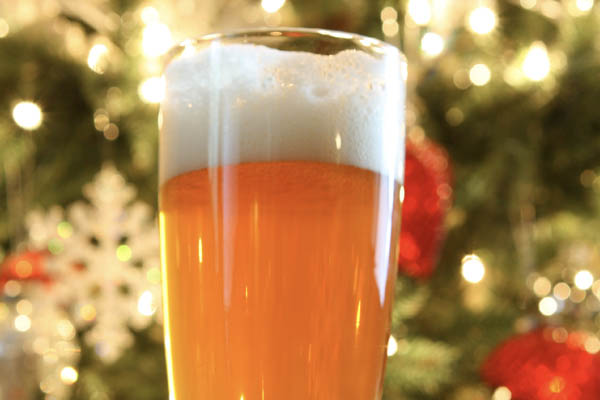 Each advent calendar should have its beers sequenced in the same order so you can share your experience each day with your friends and ours on social media using #KereruAdventCalendar. During November and December, the courier and shipping companies prioritise delivery to business addresses and may be late to residential addresses. If you can, send your Advent Calendar to your BUSINESS ADDRESS! Also, we are UNABLE to have the courier deliver on a specific day or time period. We are UNABLE to warehouse your order for several weeks and then ship it so it arrives on a specific day/time. Targeted time delivery is NOT a service we offer. We do not have that kind of control over the courier service.