These three barrel-soured special releases have been prepared just for Wellington's 2023 Funk On The Water, these three beers have been aged for a long, long time in barrels we aged our NZ Whisky Barrel-Aged releases in with the addition of a proprietary blend of flavour-producing micro-organisms. All of the resulting beers have so far been bone-dry and are presenting with 8.0% Alc/Vol for a firm and robust mouth feel and sipping experience.
The barrels came to us freshly decanted of single malt whisky from the NZ Whisky Collection and we aged some of our bold, unique beers in them for between 10-48 months. As the whisky barrel-aged beers were packaged we refilled the casks with specially brewed (lower in hop bitterness so as to not deter the souring process) ales that would support the transformative powers of a host of micro-organisms that are commonly found in sherry, Belgian-style sour ales and funky spontaneously-fermented beers (wild yeast). All this time I have been telling myself that I really need to find out what people think of these barrel-soured special ales. Would any remain in the casks as the angels quietly enjoyed their invisible share of the beers. Were they even drinkable?
There have been a couple of casualties along the way. Upper Hutt and where our brewery is located is a micro-clime where summer temperatures regularly achieve temperatures over 28 degrees C, and in winter it gets down to 2 degrees C. These wide fluctuations in temperature cause some stress to the wooden barrels and a few have leaked and dribbled their contents away. Most have survived the process and have formed very exciting pelicules (a protective cover over the beer that is made by the yeast and bacteria in the barrels) over the tart nectar contained within.
Over the years long process of refilling the barrels we also would use the actively souring beer to inoculate fresh beers used to fill the barrels. This 'Solera-style' of emptying and filling of barrels has resulted in a house character that is unique to our brewery and these barrel-soured special ales.
I'm still trying to work out how best to package these barrel-soured special beers, and if there is a market for them in New Zealand. For now the only way to try them is on tap. Funk on the Water is our first opportunity to showcase these special, rare, and unusual beers. All of them would pair well with strong-flavoured cheeses, roll-mops, smoked fish, black bread and fresh, savoury herbs.
I look forward to your feedback on how you found these barrel-soured special beers and to seeing if there is interest in these being made more widely available. At this point in time the only place you can find these beers are at Funk on the Water and possibly a sneaky release at Hashigo Zake.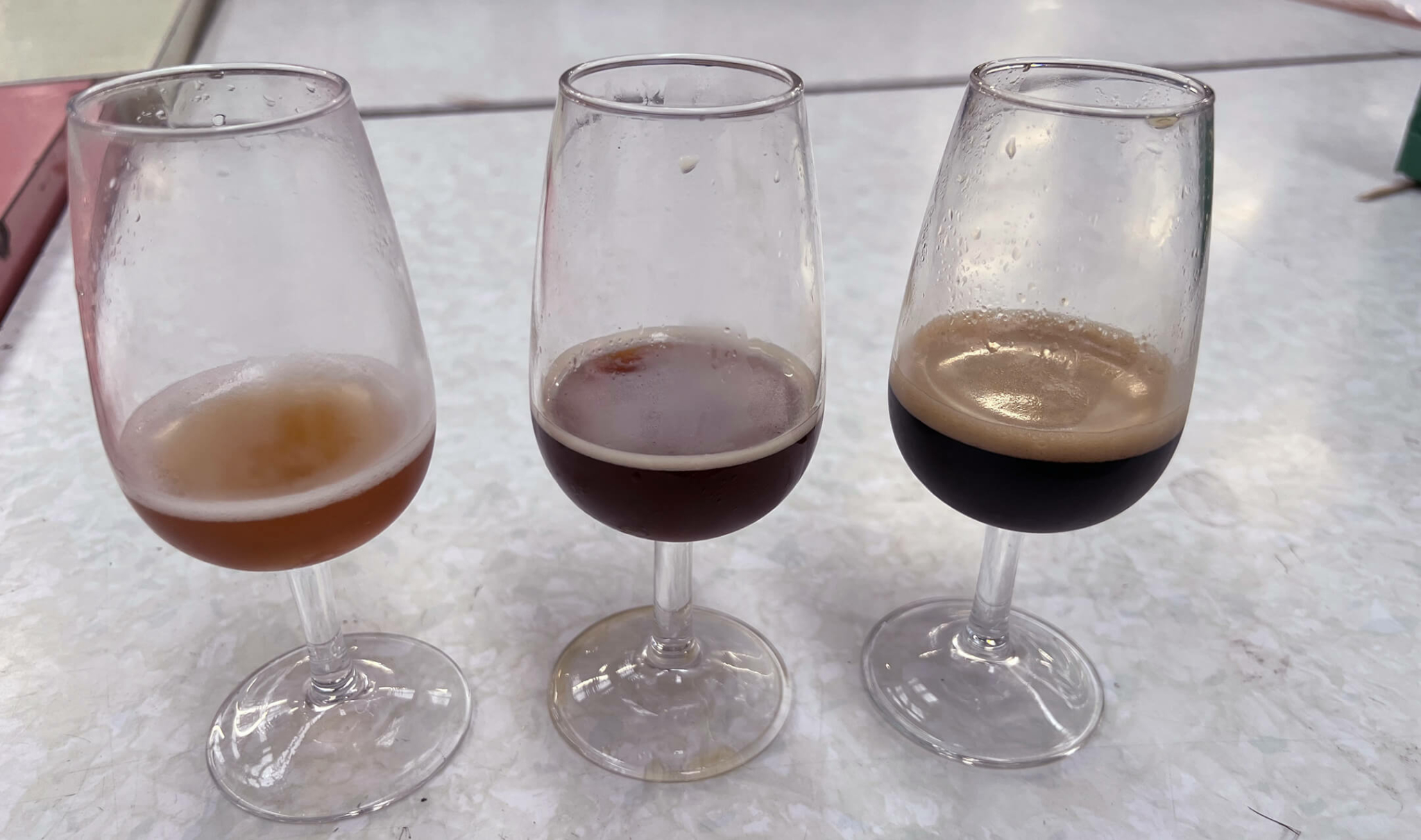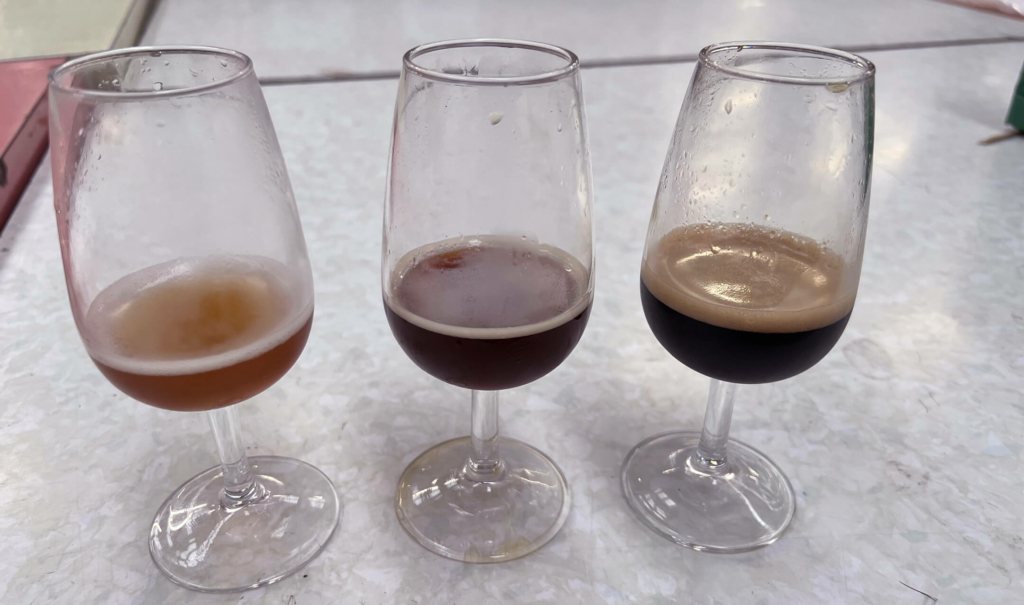 Golden Sour (Barrel BAO #28) – 8.0% Alc/Vol
This golden, sour ale pours a deep gold with a white head. The nose has raspberries and black berries with notes of leather and sweat underlying the fruits. Flavours of lemon, lactic funk and residual echoes of whisky with a lingering citrus pith bitterness.
Red Sour (Barrel BAO #03) – 8.0% Alc/Vol
Pours a deep red to brown colour with an off-white head. The nose has stewed strawberries and clotted cream with underlying hints of rhubarb, coffee and red capsicum. Flavours of sprouted wheat bread, strawberries and hints of coffee, single malt whisky and port.
Black Sour (Barrel BFO#38) – 8.0% Alc/Vol
This black beer pours pitch black with a tan head. The nose presents with notes of leather, licorice, hemp and pine tar. The flavours include notes of black currants, coffee, basalmic vinegar, sweet stewed grapefruits, red wine and echoes of whisky.
Each of these is a unique experience and showcases the character of a single barrel. I hope you have a chance to try these special beers at Funk on the Water, or at Hashigo Zake.