Totally Tops Hazy IPA
Aviatrix Raspberry Gluten-Free Ale is clean, very clear, light and refreshing, with full malty flavour and body. Try this rare, raspberry-infused, gluten-free ale. Made with sorghum, rice, New Zealand Goldings hops, and raspberries.
Order Confidently
Satisfaction Guaranteed
Secure Payments
Free shipping to NZ*
About This Beer
Totally Tops Hazy IPA is resinous and tropical with a malty and fruity finish. We triple dry-hopped the beer to entice different characteristics from the hops to layer additional hop complexity into the finished beer. Try this indulgent and aromatic delight.
Want more variety?
Pick your own mix of 6,  12 or 24 cans.
Get print-on-demand Triceratops and Torosaurus T-shirts here!
Beer Details
Ingredients: Water, Malt, Oats, Wheat, Hops, Yeast.
Brewers Notes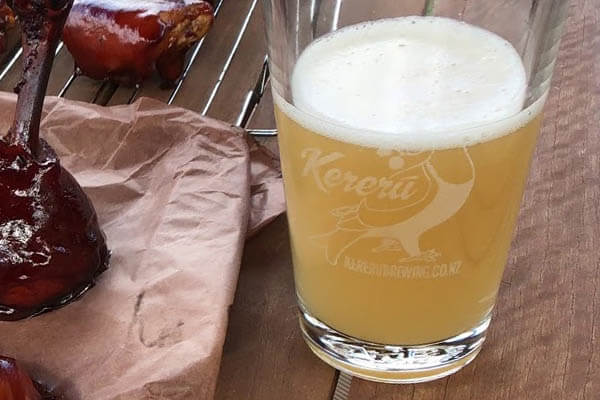 Brewer Jesse wanted to see what happens if we add hops during fermentation, secondary ferment, AND while the beer was cold conditioning. The results are different layers of hop aroma and flavour. A complex chord of tastes to savour and enjoy.
Food Matching
Cheese: Parmesean, aged Gouda.
Mains: Sticky ribs, teriyaki tofu, sweet and sour Asian stir-fry.
Dessert: Lemon custard.