Unique Beers
Rose Gose Ale
Rose Gose Ale is a unique variation on our Karengose, infused with rose buds, rose petals, and hibiscus. Light and subtle, this German-style sour ale is perfect for hot days when you need to cool off. It also makes a great mixer for beer cocktails (add a splash of Rhubarb gin and a twist of orange zest over ice for a treat), and is a lovely beer to cook with, too. Serve in an elegant glass for a decadent delight.
Food matching
Cheese: haloumi, havarti, goat cheese, Chevre, feta, gouda
Mains: sushi, seafood/shellfish, salads, baked fish, ight and fresh asian dishes, chicken fettucine, dairy-free pizza
Dessert: fruit, pies, crumbles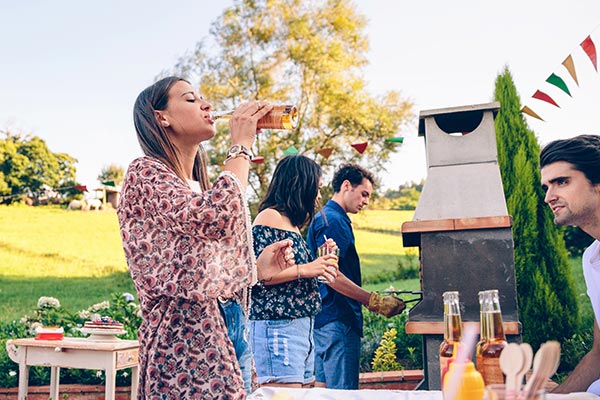 Brewer's Notes
Rose Gose is a little experiment made by infusing some rose buds and petals for light aroma along with hibiscus flowers for colour in our Karengose. It has a nice blush and ever so subtle rose-aroma.