Dark Beers
Moonless Stout
Moonless Stout is a refreshing, dry stout that pours pitch black with an aroma of dark roast coffee beans and bitter chocolate. This ale presents with mild bitterness and hop aroma, and is perfect with sharp cheeses, shellfish, or hearty dishes.
Food matching
Cheese: sharp blue, brie
Mains: venison, chili, hearty stews
Dessert: dark chocolate, cheesecake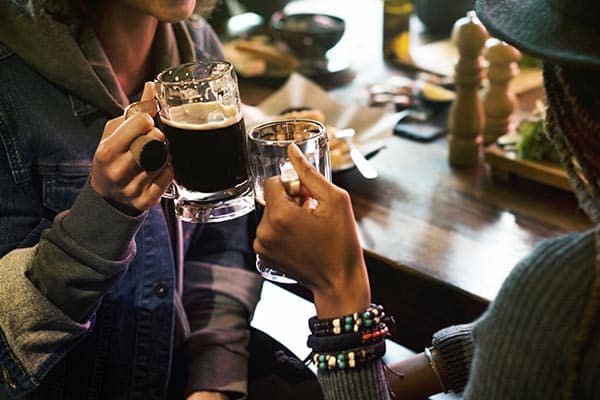 Brewer's Notes
Our dry English-style stout was one of the first beers to use the first of Gladfield's Roasted Barley specialty malt. This gives the beer a deep and roasty character with a refreshing bite from NZ Green Bullet hops that are tempered with NZ Goldings hops.