Feijoa Weisse Ale
Order Confidently
Satisfaction Guaranteed
Secure Payments
Free shipping to NZ*
About This Beer
Feijoa Weisse Ale is a winner! This multiple Gold-Medal and Trophy winner is kettle-soured with pilsner malt and wheat to produce a clean and tart finish from naturally produced lactic acid. Heaps of feijoa puree are added to create layers of fruit to balance this moderate-strength ale. Perfect for summer and great to cook with, too. We drink it as a substitute for NZ Sav Blanc!
2019 Gold NZ Brewers Guild Awards
2018 Trophy – Best in Class NZ Brewers Guild Awards
2018 Gold Australian International Beer Awards
Want more variety?
Pick your own mix of 6,  12 or 24 cans.
Beer Details
Ingredients: Water, NZ Barley, NZ Wheat, NZ Feijoa, NZ Hops, Yeast.
Brewers Notes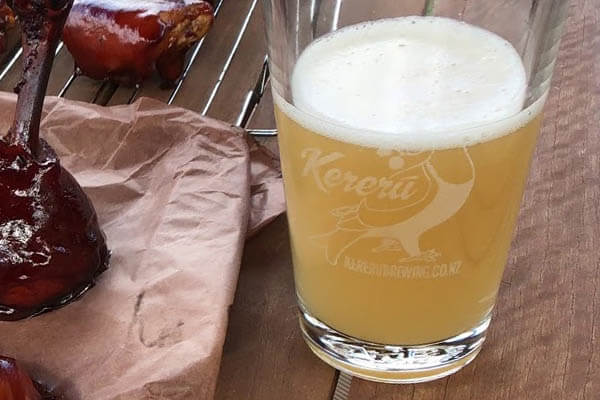 Kettle-souring is a technique where we isolate the lactobaccilus to our kettle where they can safely sour the beer - reducing the pH and adding heaps of delightful flavour and character to the beer. Boiling kills off the bacteria and we chill and ferment it as usual.
Food Matching
Cheese: goat cheese, Chevre, marscapone
Mains: fish: sushi, fish & chips
Dessert: fresh fruit, pies, crumbles