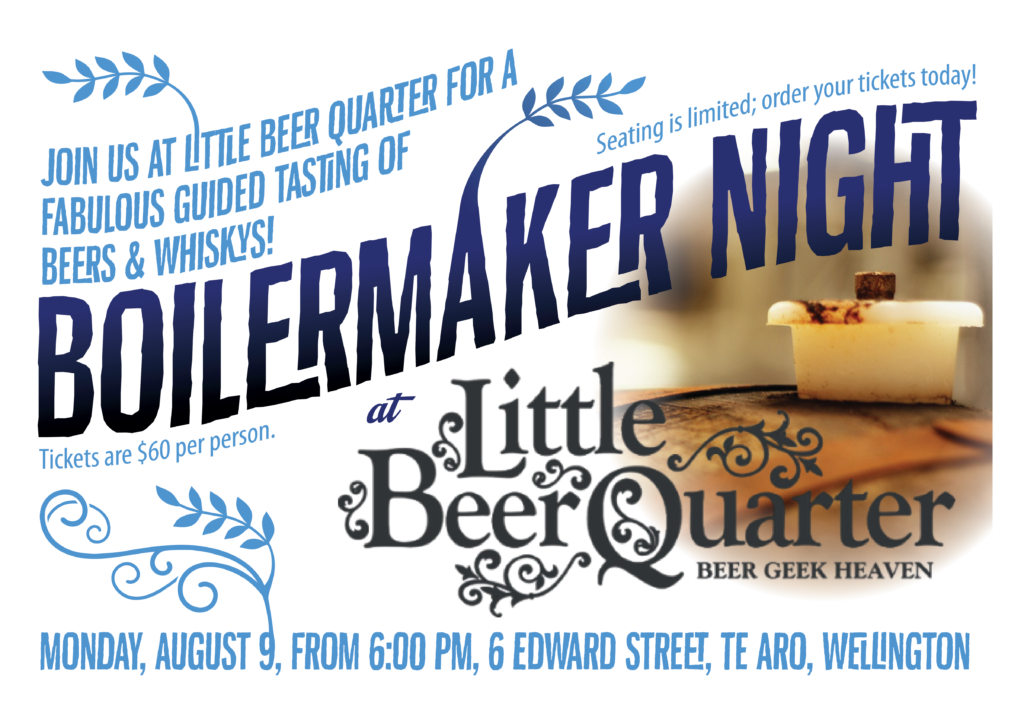 Monday, 9 August 2021 from 6pm. Tickets $60pp. Seating is limited – order your tickets today!
Kererū Brewing Co with Regional Wines are excited to present another fine lineup of beer and whisky pairings for your enjoyment.
Hosted at Little Beer Quarter on 6 Edward Street in Wellington with whisky presented by John Shearlock and beers presented by Chris Mills. We think the pairings speak well for themselves – check out what we have planned for you and book your seat. It will be a great evening of malt, hops and your good company.
Pairings to include:
Talisker Dark Storm 45.8% with Kererū For Great Justice Coconut Porter
Compass Box Hedonism 43% with Kererū Big Pigeon Pilsner
Edradour Caledonia 12 YO 46% with Kererū Manuka Sahti
Arran Port Cask Finish 50% with Kererū Imperial Nibs Coconut Porter, or
Amrut Intermediate Sherry Malt 57.1% (red label) with Kererū Imperial Nibs Coconut Porter
and finally…
Benriach 12 YO Sherry Cask 46% with Kererū Campfire IPA (the last of 2020 stock).
We don't send out physical tickets; your name will be on the list at the door on the night.
Cheers and I hope to see you there!
Chris Mills
Brewer's Notes
A delightful selection of malts presented for your enjoyment.