Unique Beers
Black Swan NZ Whisky Barrel Aged Belgian Ale
Black Swan New Zealand Barrel-Aged Belgian Ale was released as Sweet Bippy in 2017 for our GABS Festival beer, and a portion of the beer was reserved and aged for 12 months in whisky casks that held very special NZ single malt whisky for more than 8 years. The casks have a great story to tell and amazing flavours to contribute to the beer. The casks (French and American Oak) originally held red wines from Mills Reef in NZ and then created the special Double-Wood/Oamaruvian releases from the NZ Whisky Co.
The beer pours very dark with a light tan head and delights the nose with malt, treacle, dried cherry and sweet apple. It tastes of burnt sugars, coffee, chocolate, dried fruits with a subtle blend of Belgian and English yeasts, with a rich and malty finish that tails away with hints of single malt whisky, port, and oak.
There were a very limited number of NZ Whiskey Co. barrels, and we can coax the whiskey character out of a barrel and into a beer only once. After that, the barrel may offer oak flavour, but the whiskey character is essentially lost. Each bottle is hand numbered. Count yourself fortunate if you are lucky enough to get your hands on some of these bottles. It is a unique experience which can't be repeated and the beer will age gracefully for years. We expect the sweet spot to be around 3-5 years. Do not serve cold! Treat it like a port or red wine and serve it in an elegant glass.
Want great value and variety? Choose 3 different barrel-aged beers!
Food matching
Cheese: blue, aged gouda, sharp aged cheddar
Mains: risotto, mu-shu pork, beef Wellington, venison, lamb
Dessert: fresh figs, fruit cake, steamed pudding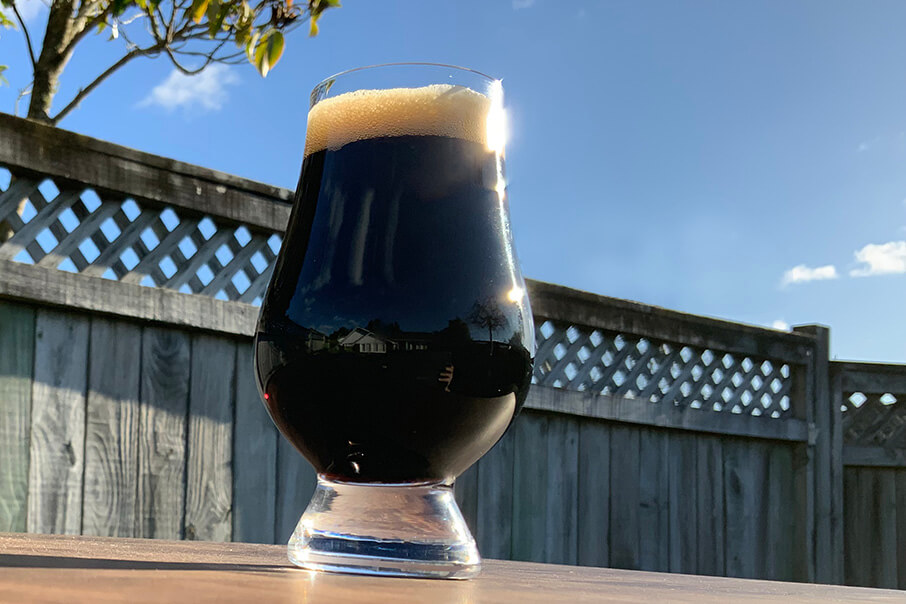 Brewer's Notes
This Belgian ale was a temperamental beer to brew and the yeast we used wasn't up to the task and stalled mid-way through fermentation. We introduced several hundred litres of actively fermenting Imperial Nibs Porter to the beer to carry it to terminal gravity. The result is a rare, and not to be repeated beer of unique and delicious character.