Beer Launch & Dinner Tickets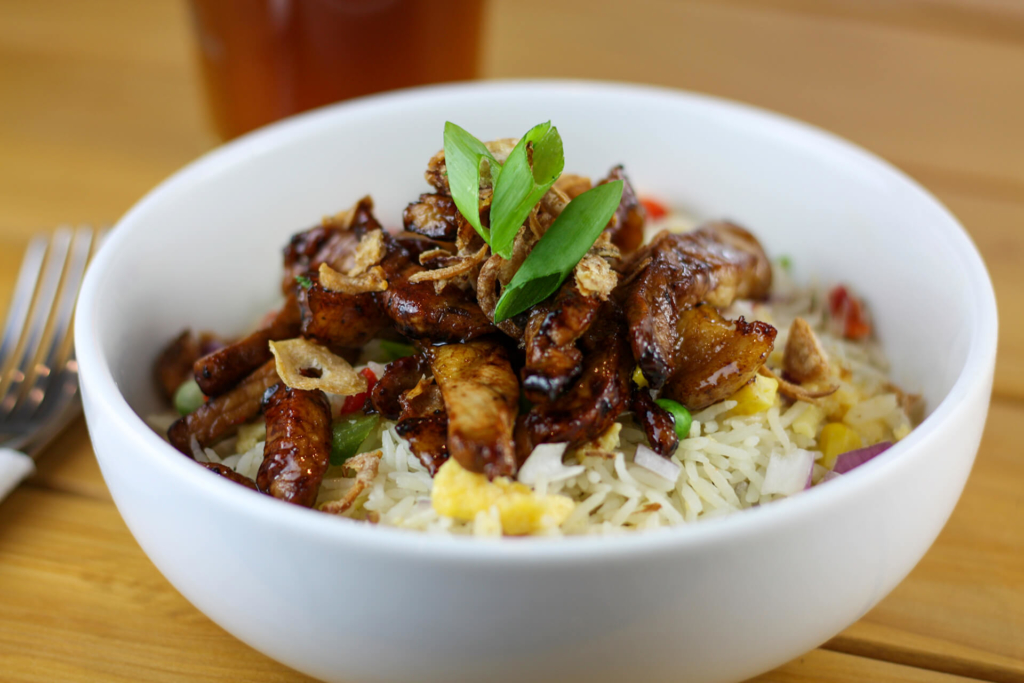 We are launching a new special edition beer towards the end of every month* at KūKū Restaurant, located around the corner from Kererū. Come have our new beer (before anyone else gets a chance to taste it) paired with a special dish on 22 August from 6:30pm.
This August we will be presenting our Manuka Sahti – a Finnish-style farm ale. Traditionally made with juniper boughs, ours is made using manuka leaf added at the boil, and the flavours are subtle, refreshing and satisfying. Floral notes of orange blossom from the manuka, juicy mouth feel from the use of rye malt, and a clean finish makes this a great beer to serve with rich and savoury dishes.
Your $35 ticket will get you a large glass of Manuka Sahti, a mains course of Pork Fried Rice (pictured above) and a desert pour of our New Truffled NZ Whisky Barrel-Aged Scotch Ale.
Leave a note with your order if you are vegetarian or have other dietary concerns. Door sales may be available, but please order your ticket online to secure your place as seating is limited.
We don't send physical tickets; your name will be on a list at the door.
*We are timing this to happen the week before the Upper Hutt Cossie Club Craft Beer Adjunct's monthly gathering, which is always held on the last Wednesday of the month. This means our launches are held on the Thursday before the last Wednesday. We'll get the next month's details posted well in advance, so please check back regularly and book your seat.
Future dates in 2019 are: 19 September, 24 October, 21 November, 19 December, and 23 January 2020.
Brewer's Notes
Finnish farm beer made with crystal rye malt, oats and wheat. Infused during the boil with Manuka leaf.