Beer Launch & Dinner Tickets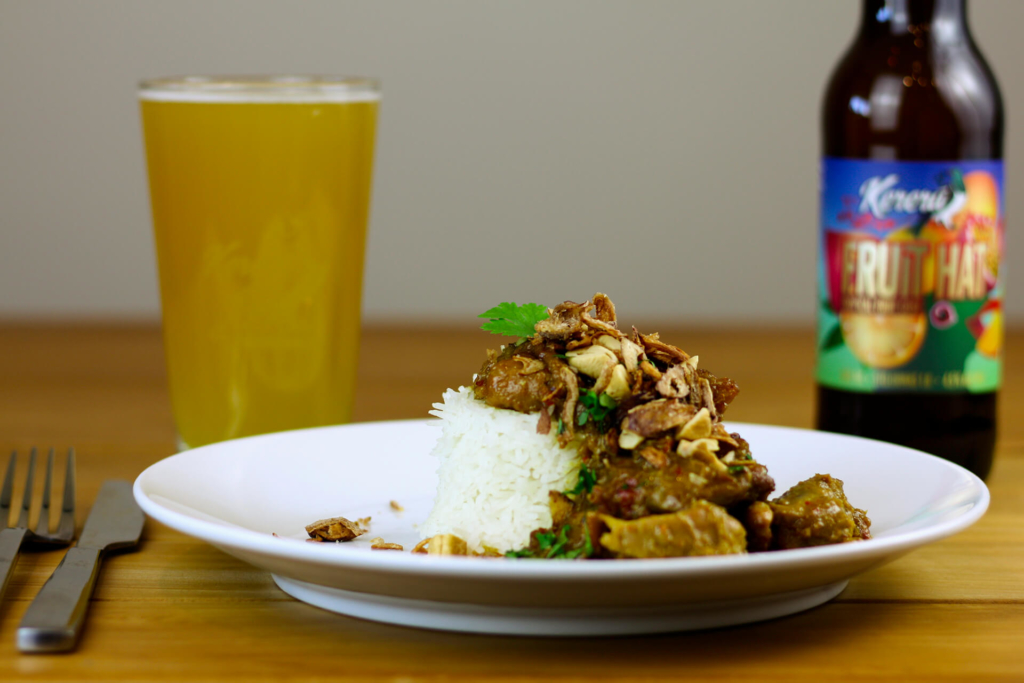 Summer is coming! Join us for our brand new Fruit Hat – Tropical Fruit Gose this month* at KūKū Restaurant. Be among the first to try our new beer on 24 October from 6:30pm.
We will be presenting our Fruit Hat Tropical Fruit Gose – a tart and luscious beer. This beer has gentle malt and wheat sweetness with mango, passion fruit and orange zest to liven up the gentle, salty and tart finish.
Your $35 ticket will get you a large glass of Fruit Hat Tropical Fruit Gose, and a mains course of Thai Green Curried Chicken with Green Beans. Full, sultry spice flavours and mild heat compliments the mango and passion fruit beautifully. We will also be offering a sneaky pre-release desert pour of our Amberine NZ Whisky Barrel-Aged Belgian Quadruple. Seating is limited so order your ticket today!
Leave a note with your order if you are vegetarian or have other dietary concerns. Door sales may be available, but please order your ticket online to secure your place as seating is limited.
We don't send physical tickets; your name will be on a list at the door.
*We are timing this to happen the week before the Upper Hutt Cossie Club Craft Beer Adjunct's monthly gathering, which is always held on the last Wednesday of the month. This means our launches are held on the Thursday before the last Wednesday. We'll get the next month's details posted well in advance, so please check back regularly and book your seat.
Future dates in 2019 are: 21 November, 19 December, 23 January 2020, and 20 February 2020.
Brewer's Notes
Mango, passionfruit and orange zest make this a fruity and salty treat.