Beer Launch & Dinner Tickets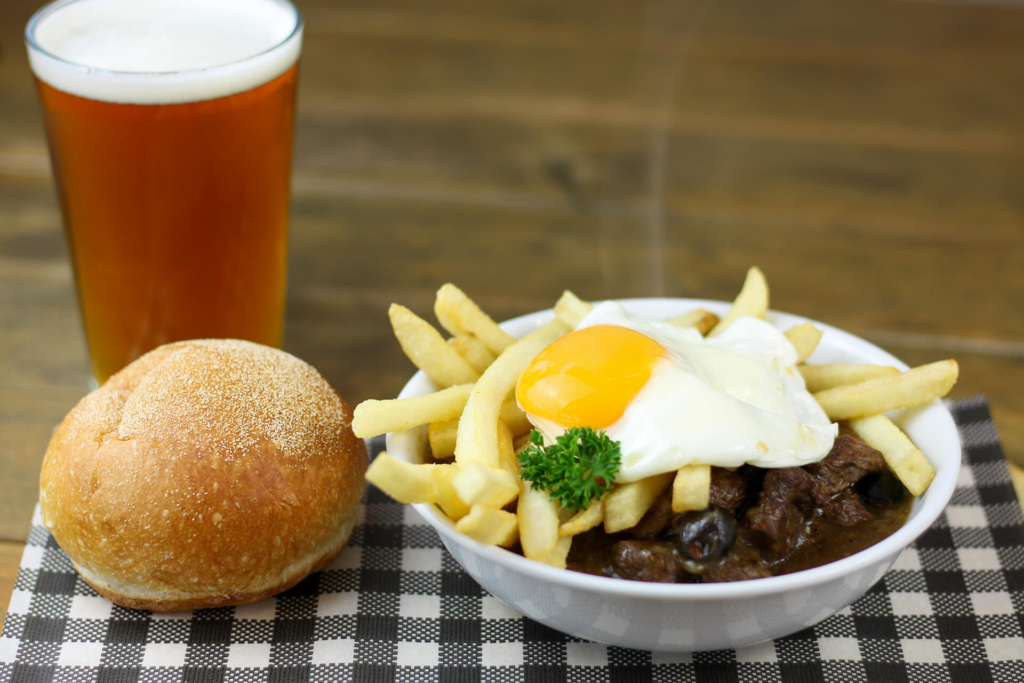 Time for a winter warmer!
Join us for our brand new beer this month at KūKū Restaurant on 27 August from 6:30pm.
Curlycue Hoppy Imperial Lager (9.5%ABV) is a giant, swashbuckling hoppy beer with intense notes of New Zealand Motueka and Nelson Sauvin hops that will twirl your nose and curl your toes.
Your $37 ticket will get you a large glass of our new beer and a mains course of Trinchado – a spicy South African version of a hearty and spicy Portuguese beef stew, served with an egg, crusty bread and a side of fries and house slaw, and followed up with a serving of cheesecake. Seating is limited so order your ticket today!
Leave a note with your order if you are vegetarian or have other dietary concerns. Door sales may be available, but please order your ticket online to secure your place as seating is limited.
We don't send physical tickets; your name will be on a list at the door.
Brewer's Notes
This was supposed to be our Imperial AT-AT Pilsner, but the yeast carried across too much colour from the dark beer we harvested it from, and thus Curlycue was created. It tastes amazing and will delight your senses.