Auro Gluten Free Ale
$42.00 – $123.00
Auro Gluten Free Ale is light, refreshing, and dry-hopped with Nelson Sauvin hops. This is a great tasting beer which happens to also be Gluten-Free!
Order Confidently
Satisfaction Guaranteed
Secure Payments
Free shipping to NZ*
About This Beer
A golden, gluten free ale made with sorghum and New Zealand Goldings hops, Auro Gluten Free Ale is clean, very clear, light and refreshing, with full malty flavour and body.
We have been getting some excellent reviews from customers about our gluten free beer. Pick some of our Auro Gluten Free Ale up at your local grocery or bottle shop. If they don't have it, ask for it by name. And if all else fails, you can order it right here, right now. Cheers!
"Yes we love it, it's one of the best gluten free beers around."
S. Baker 08/07/2019
Want more variety of JUST gluten-free beers?
Pick your own mix of 
12 gluten-free cans
in 330ml.
–
Like our Gluten-Free Kunekune Pig?
Get print-on-demand
Flying Kunekune
T-shirts here!
Beer Details
Ingredients: Water, Sorghum, NZ Hops, Yeast.
Brewers Notes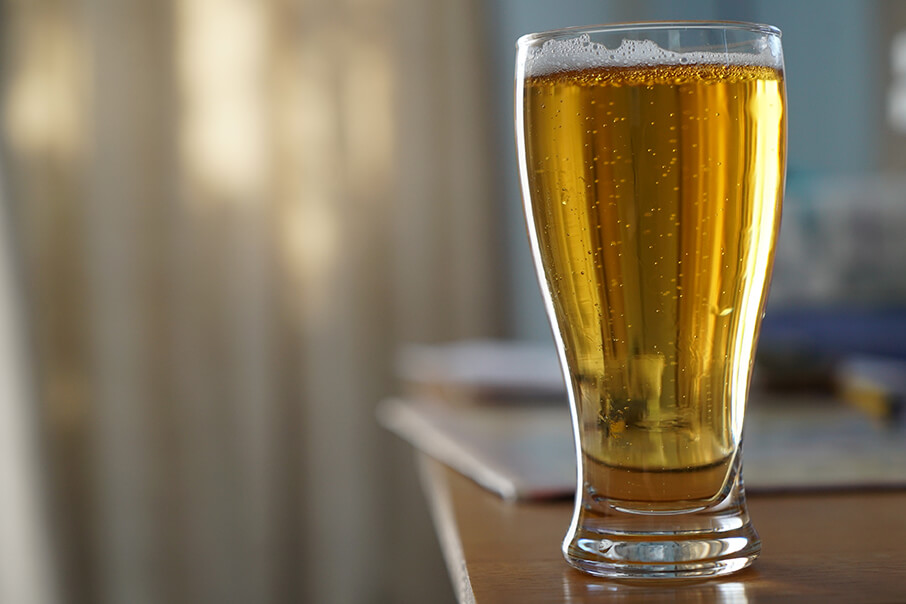 We really care about our beer and making the best quality beer possible. Auro Gluten-Free Ale is no exception and is made under HACCP (Hazard Analysis Critical Control Points). It has 4 stages where we check for the absence of gluten in the beer: in the kettle, in the fermenter, post filtration, and in package. We use an industry accepted method for testing for the presence of gluten (gliadin and hordein proteins) which has an incredibly low threshold of detection of 1PPM (which is well below the accepted minimum detection level of 3PPM). Food Standards Australia/New Zealand specifies that a product may only be called Gluten-Free if there is no gluten detected and considers a result of less than 3PPM as suitable for calling "Gluten-Free". We test ourselves at a far more stringent level of testing than is applied in the US, EU, UK, Australia or New Zealand. We are confident that we are achieving this result and would not release the beer if it tested otherwise. We produce other products which do contain gluten and we have a very rigorous cleaning schedule which we follow prior to making our gluten-free beer. Breweries are typically kept to a very high standard of cleanliness, but there are problem points which we have identified on our brewhouse where proteins can build up as staining or deposits. To address this, we perform a second level of cleaning beyond our usual caustic-based standard cleaning procedures with an intensive renovation cleaning procedure prior to making Auro. To do this, we strip off key fittings from the brewhouse and manually clean the problem areas and visually inspect all surfaces to make sure they are not stained with deposits and then use a hot-acid detergent wash on all the food contact surfaces in our kettle, heat exchanger, and transfer hose.
Food Matching
Cheese: cheddar
Mains: gluten-free quiche, salads, roast chicken/turkey, sushi, seafood/shellfish
Dessert: cinnamon, melon, strawberries