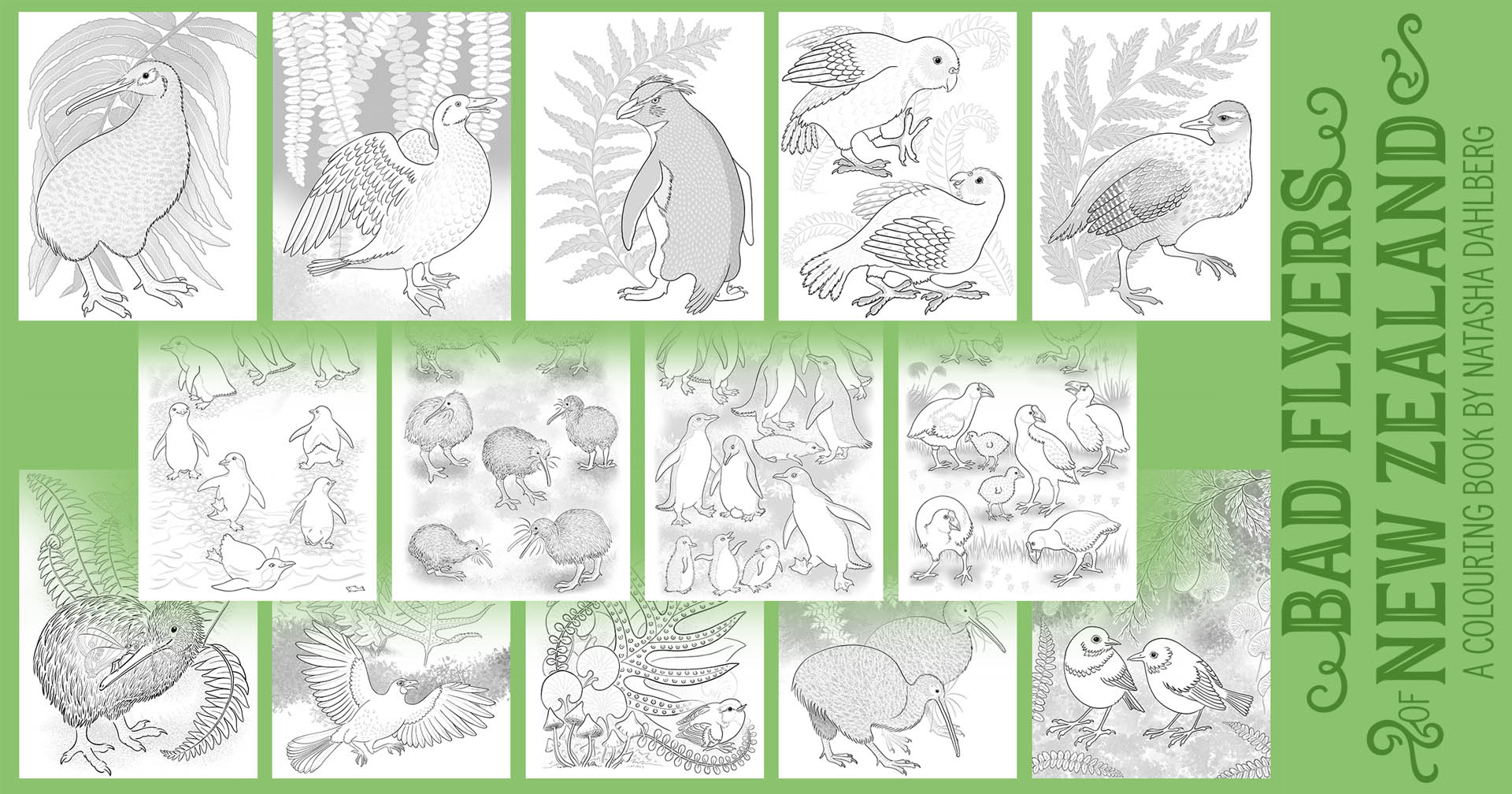 Paper Art
Download kits for making your own New Zealand paper birds! Download New Zealand colouring-in pages! Buy my book!
The Flightless Birds and Reluctant Flyers of Aotearoa are here in all their earthbound glory, ready for you to bring them to life. 30 original full-page illustrations (and a couple smaller drawings) of penguins, kiwis, takahē, kōkako, tīeke, and assorted reluctant ducks and wrens. On every other page (opposite the picture) is the name of the animals and plants in the picture in three languages: English, te reo Māori, and Latin. Above the list of names of the flora and fauna is a brief description of the animal (flightless, a very reluctant flyer, or just aesthetically bad at flying like the pūkeko.) Every illustration is hand drawn and every bird is totally cute! Grab your colours and relax in the rainforests of New Zealand!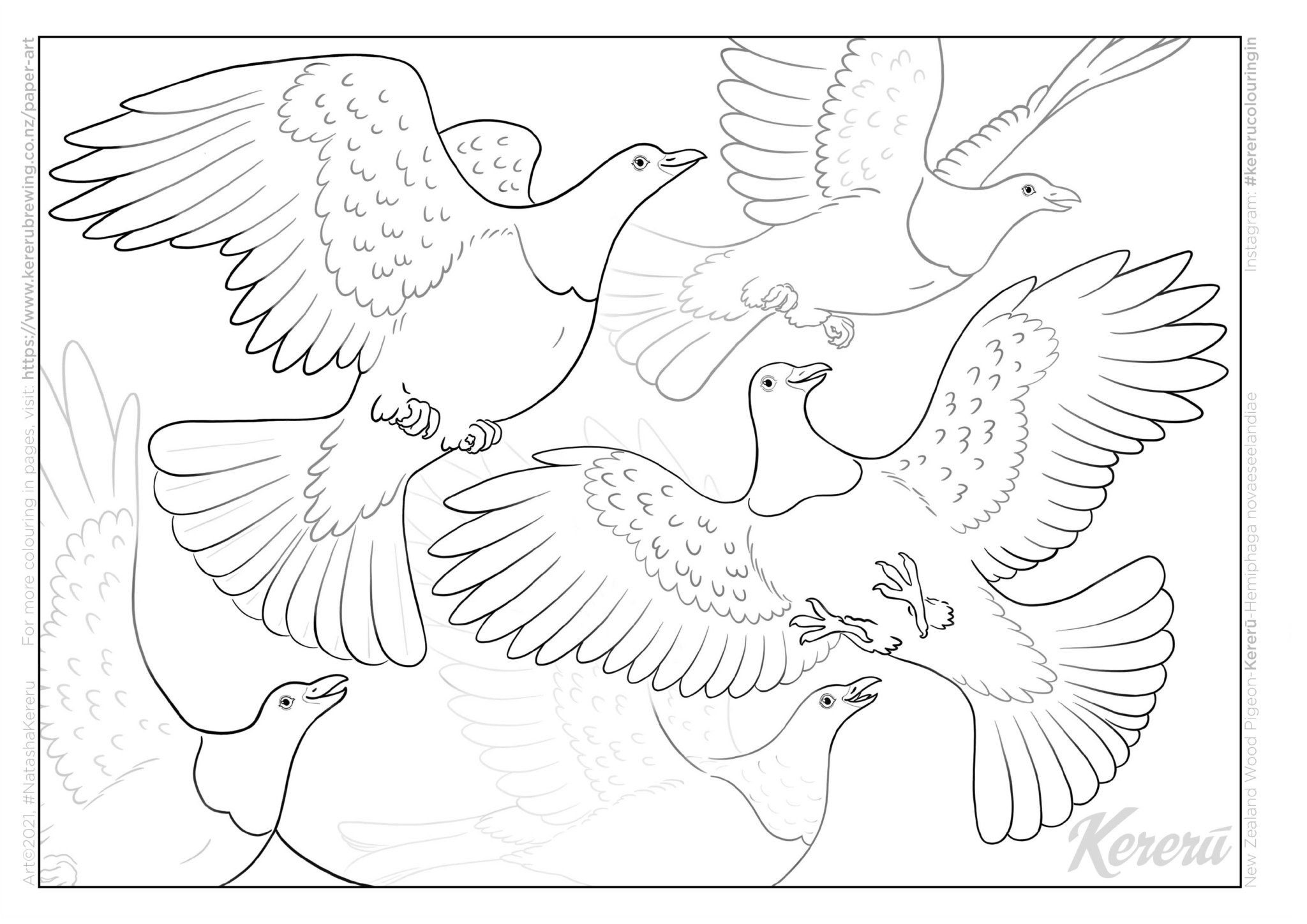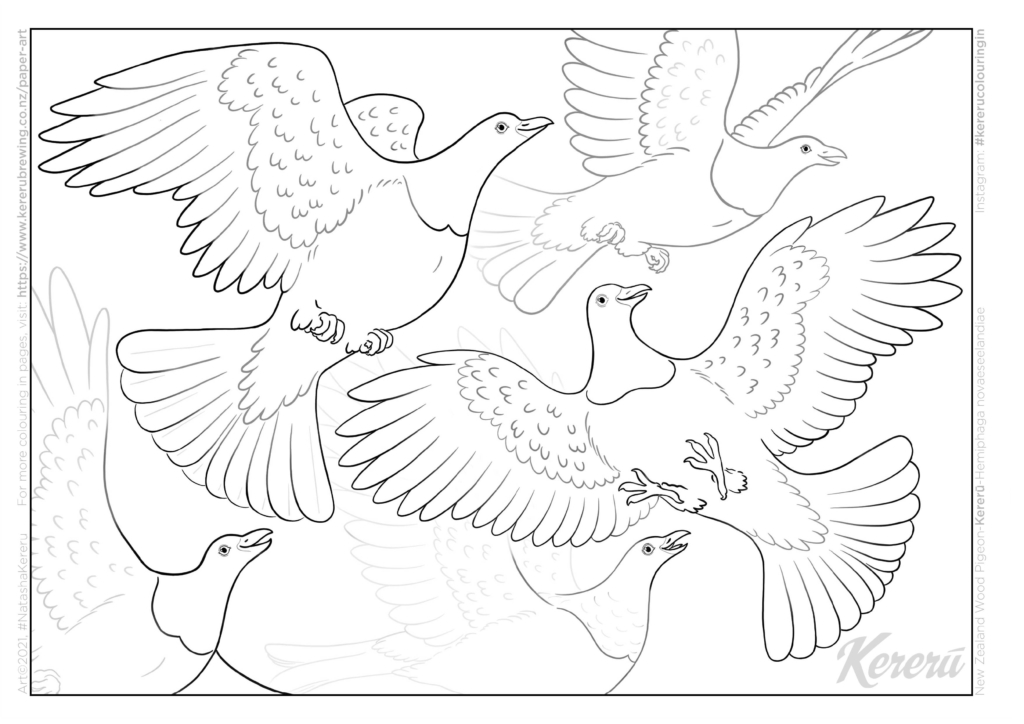 Colour in the Flappy Kererū page.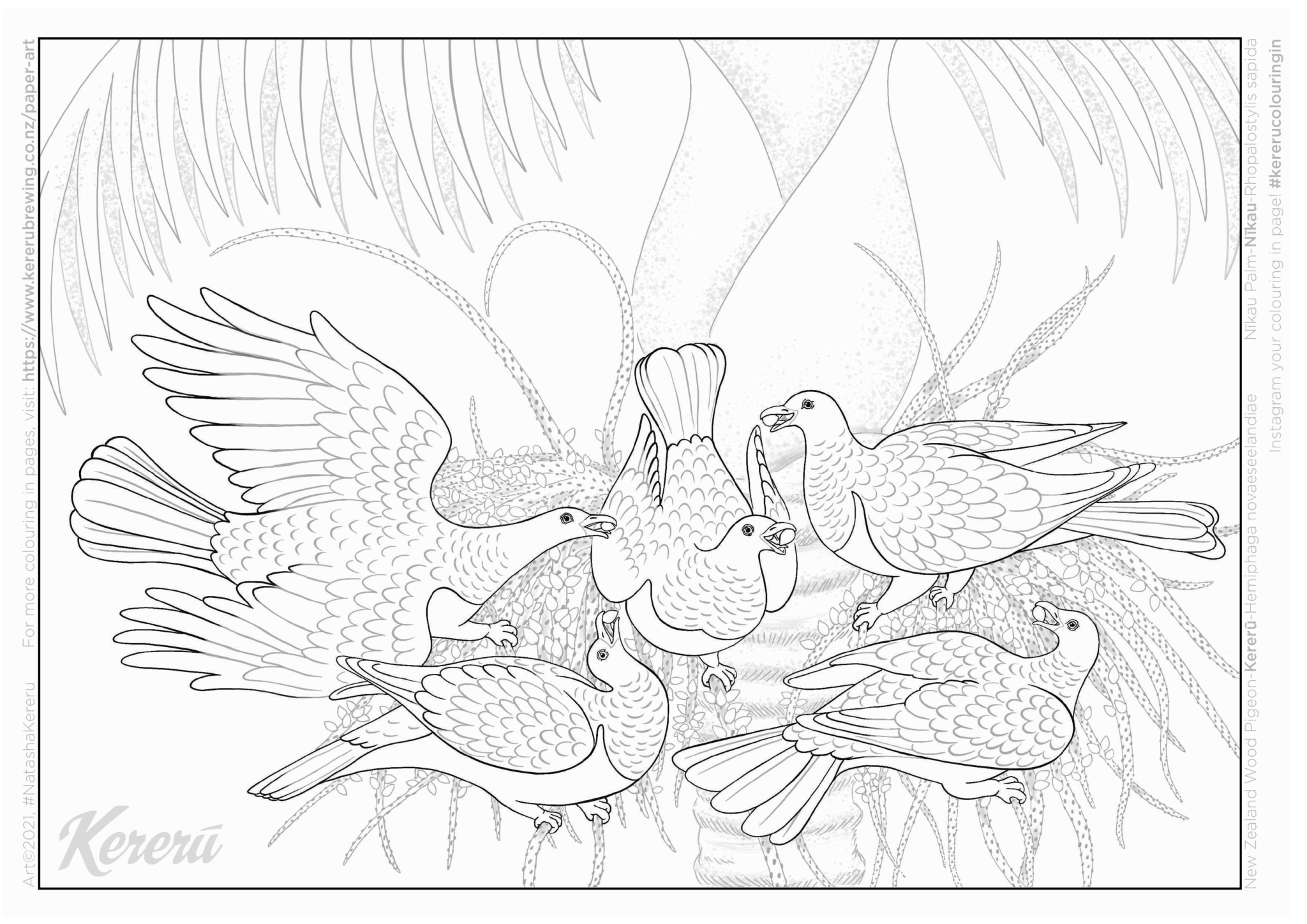 Colour in the Kererū on Nīkau page.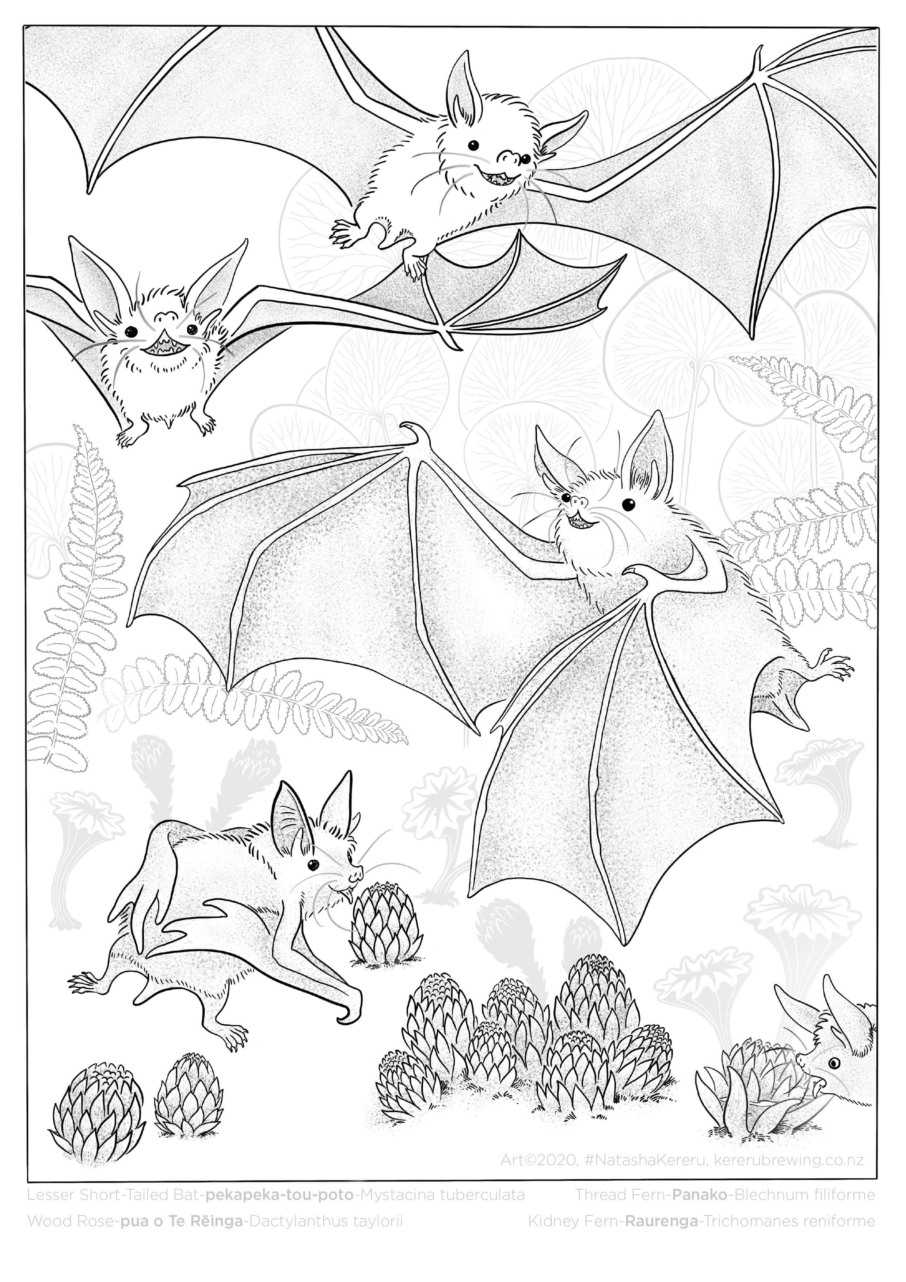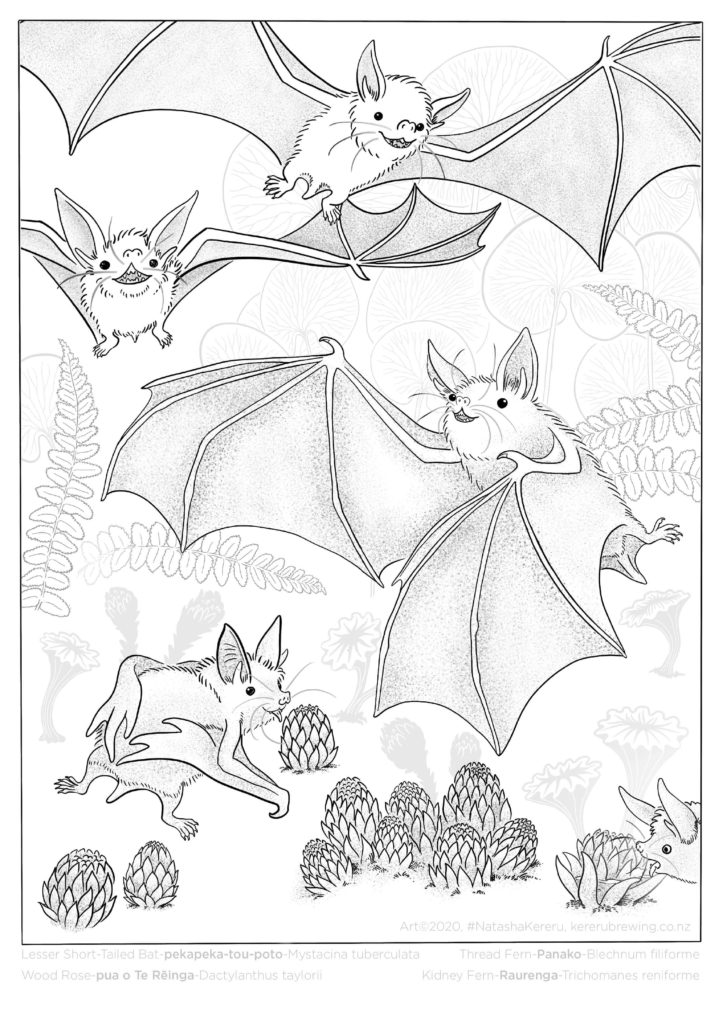 Colour in the Pekapeka/Lesser Short-Tailed Bat.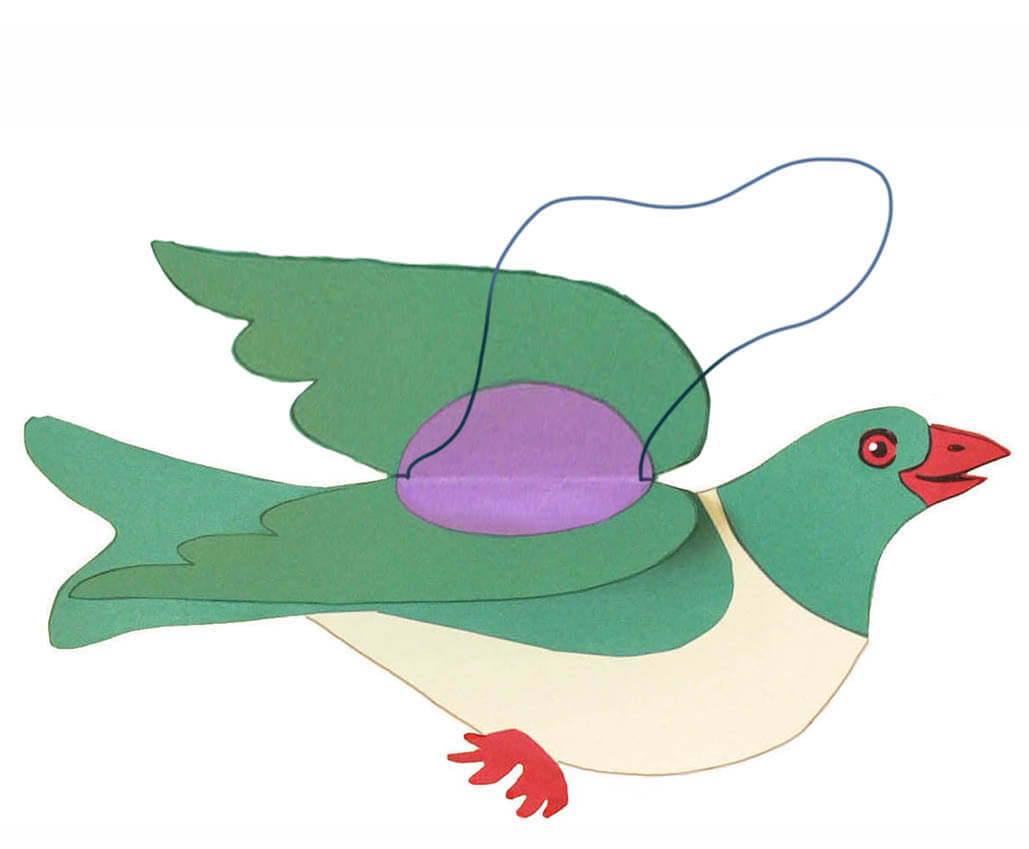 Download the Kererū paper bird kit.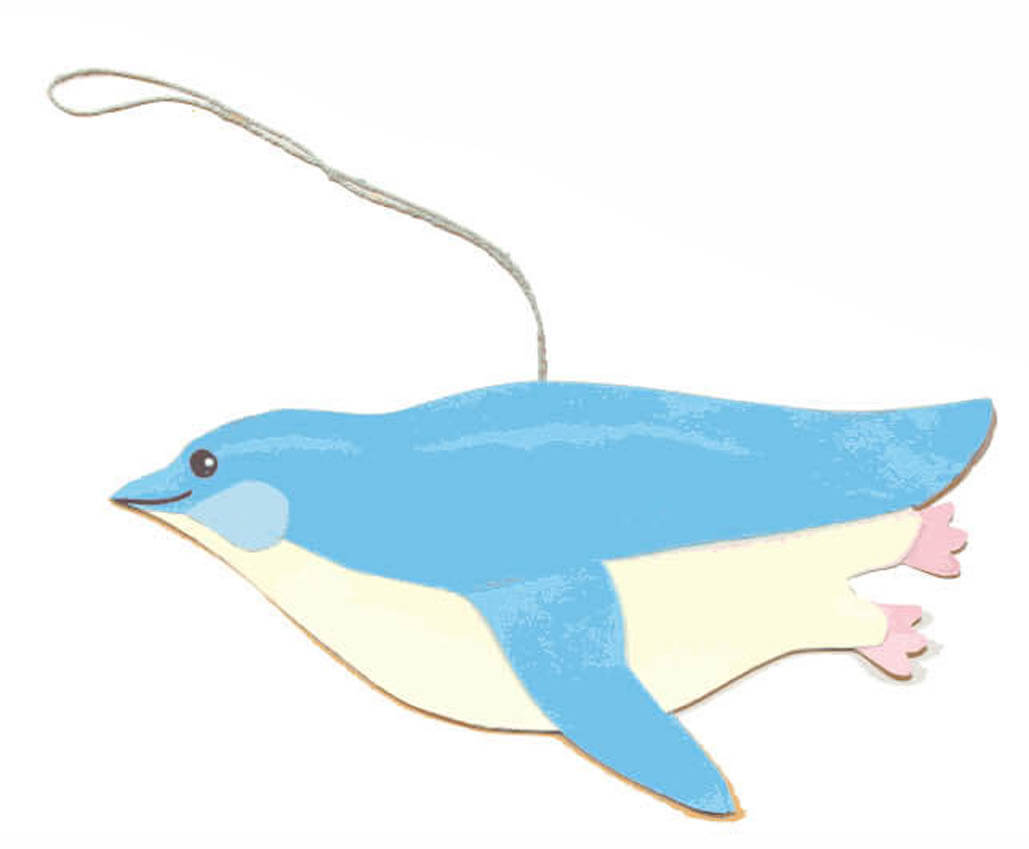 Download the Kororā paper bird kit.
---
Download the Fantail paper bird kit.