We recently celebrated the last and final edition of our Night Spirit NZ Whisky Barrel-Aged Imperial Stout and this was hosted at Salty Pidgin on 5 Todman Street in Wellington on 24 November 2020.
Salty Pidgin is owned and operated by JP Henderson and Amy Gillies who have been pouring our beers on and off since they opened 6 years ago. This was an incredible evening with 7 different Kererū beers paired with 6 culinary delights created by chef Amy Gillies.
The weather was perfect and each guest was offered a welcoming pint of Big Pigeon Pilsner as they arrived.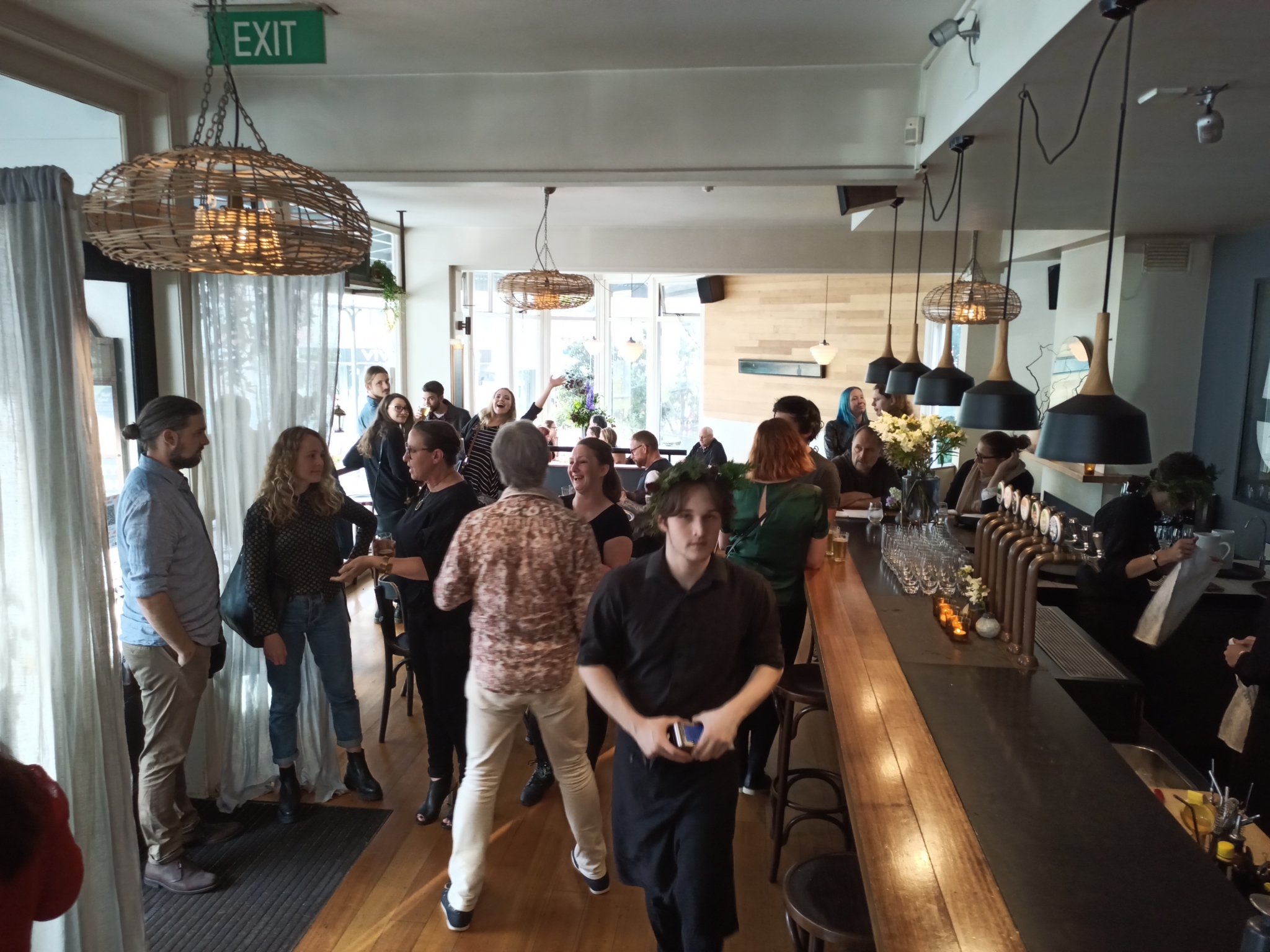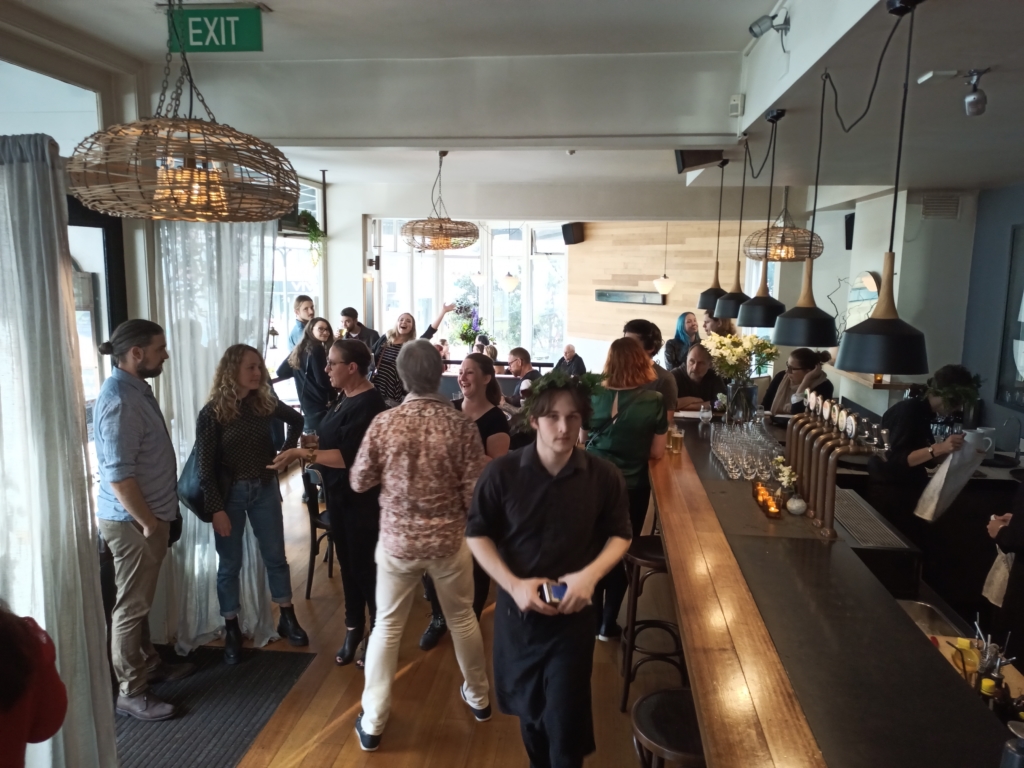 The dishes offered were inspired and paired beautifully with the beers. Over the course of 3 hours we ate and drank our way through 6 different delightful moments. The amazing team at Salty Pidgin produced two additional menus to include vegetarian and pescatarian diets.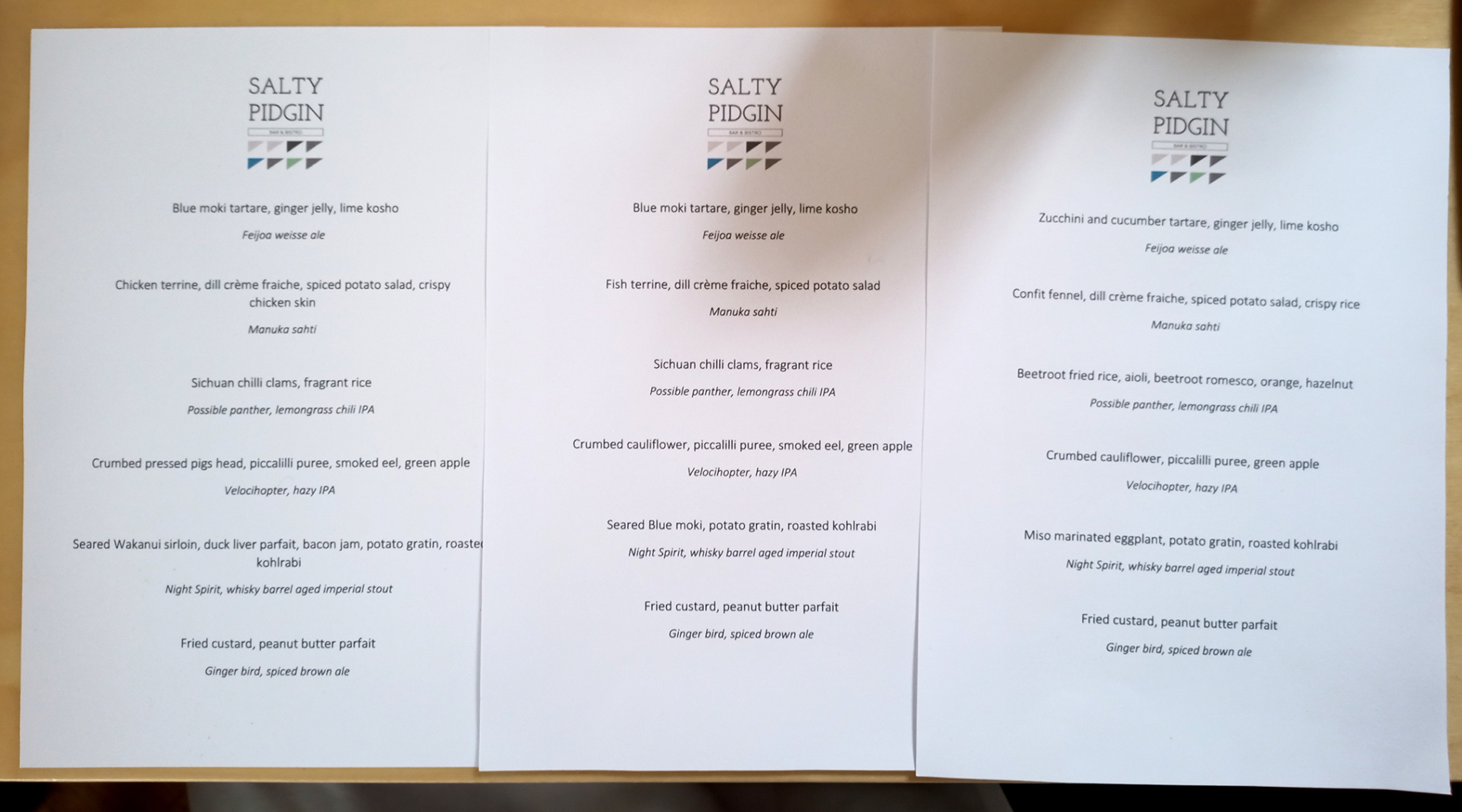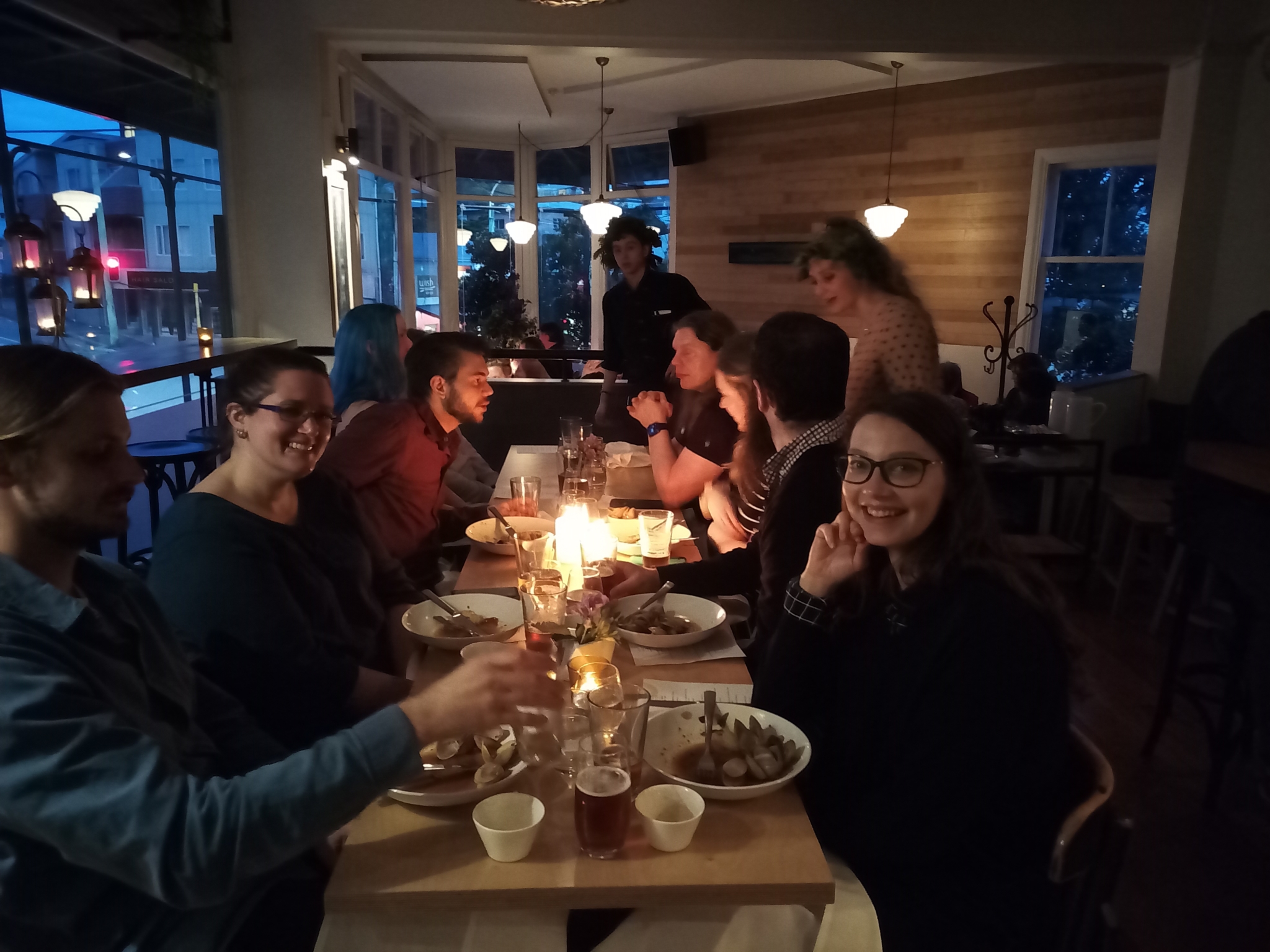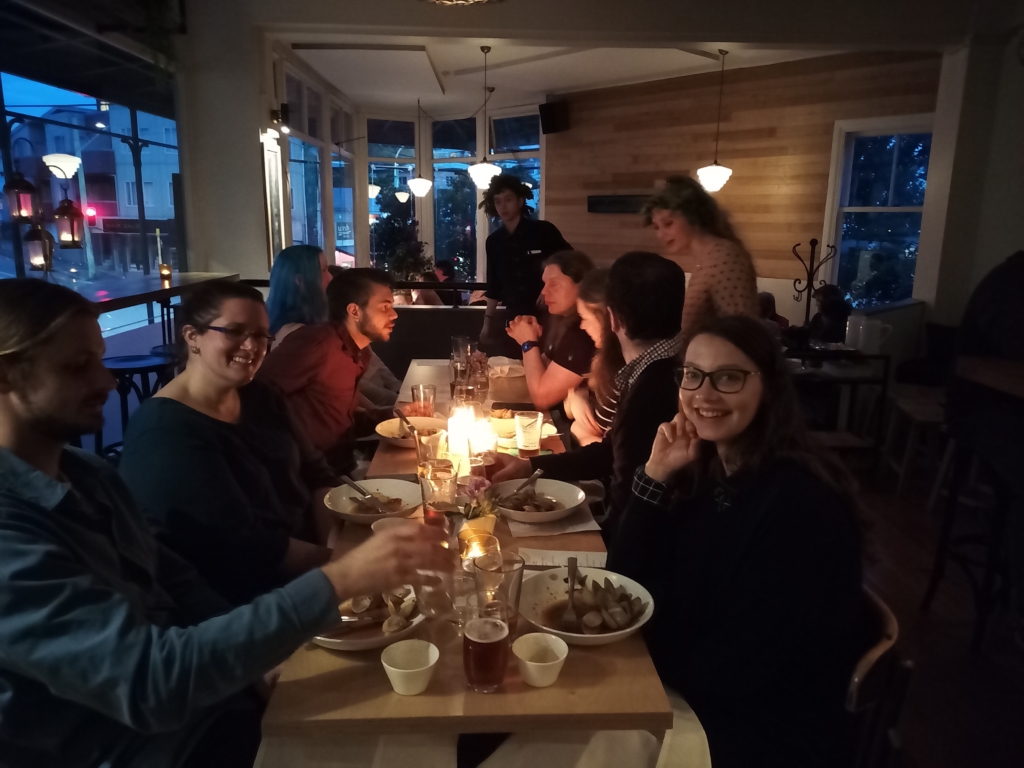 Amy's excellent cuisine made from locally sourced, fresh and seasonal ingredients with vibrant flavours and colours did not dissapoint. Our lovely beers that celebrate locally grown barley, hops and other ingredients came together perfectly with the food.
Beers offered were Big Pigeon Pilsner, Feijoa Weisse Ale, Manuka Sahti Ale, Velocihoptor Pacific Hazy IPA, Possible Panther Chili & Lemongrass IPA, 2020 Night Spirit NZ Whisky Barrel-Aged Imperial Stout (served with a dram of NZ Whisky Collection High Wheeler), and Ginger Bird Spiced Brown Ale.
Everyone had a great time and I am really looking forward to doing something like this again. Sooner, rather than later. There will be other celebrations of different combinations of food, beer, and events and we hope you will all join us when we next get together.