Hoppy Beers
Roundest Boi Hazy Peach IPA
Roundest Boi Hazy Peach IPA is lush and rich in the mouth with tropical fruit character from our choice of Nelson Sauvin and Kohatu hops during dry-hopping along with buckets of fresh peach puree, and Wai-iti hops added late in the boil. This thick and hazy beer is bursting with flavour and is perfect for the BBQ or a dinner party.
Join our Beer of the Month Club and save 10% to 20% off retail price for monthly shipments of our new releases.
Want more variety?
Pick your own mix of 6, 12, or 24 cans in 330ml.
Food matching
Cheese: Parmesan, aged cheddar or Gouda.
Mains: BBQ mushrooms with basil pesto, boerewors served with fruity chutney on a bun or wrapped in a cos lettuce leaf, crab tostadas served with fresh salsa.
Dessert: moist lemon bundt cake, lemon pudding, or peach cobbler.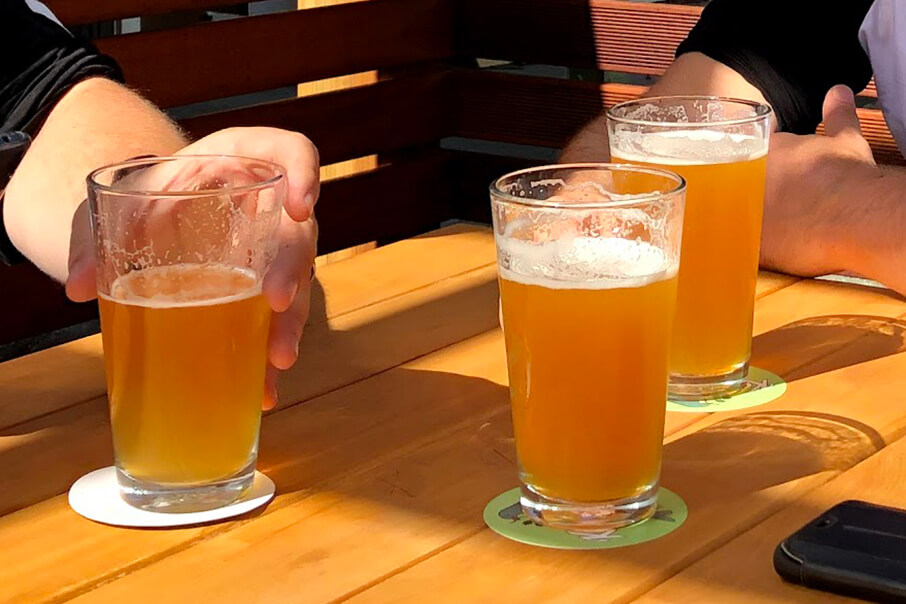 Brewer's Notes
We went out of our way to make this as hazy as possible. Oats, rye malt, and more than our head brewer's weight in peach puree were added to improve the haze potential of this beer. Dry hops were added at the start of fermentation to bio-transform and fix specific hop aroma compounds into the beer. The result is fruity, refreshing and delicious!